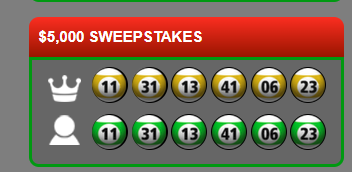 Congratulations Vada R. of Saint Petersburg, FL our Winloot Sweepstakes Game 27 Winner of $5,000 on December 1st, 2017 at WINLOOT.com
Holy Guacamole!!! What a way to kick off December. What's it like to get an infusion of $5000 Cash just in time for the holiday shopping season? We're thinking that the holidays will for sure be a little brighter this season for Vada!
What would you do with $5000 Cash? Pay off bills? Share with family and friends? Buy yourself something sweet?
Keep playing for your chance to win and be sure to check your emails for that potential Winners Notification.