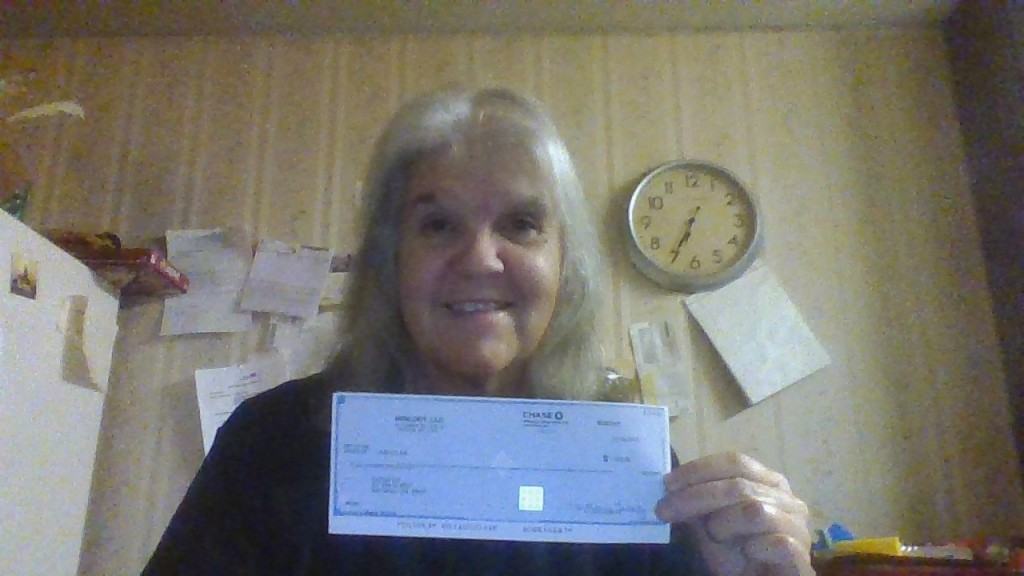 Congratulations to Kathryn E. from San Mateo, CA for being a $100 instant winner on December 12th, 2015. We reached out to Kathryn to find out more information and to get a sense into what it is like to win.
What did you think when you realized you were really a winner?
I still couldn't believe it, because it happened so fast – All those numbers matching, I didn't even realize what was going on! I didn't really think it was me!
How long have you been playing Winloot for?
Not long! Actually, it was only about the 2nd time I really played through all the games.
Do you remember how you heard about Winloot?
I don't specifically remember because I get a number of emails promising big jackpots and prizes, but after years of that not producing ANY results, I gave up on them. This time, however, I decided what the heck and played through! Never give up!
What would you do if you won $1,000,000 from Winloot?
Well, since I am a caregiver for my 93-year old aunt, having the extra money would really come in handy because I would be able to afford more of the things she needs at this point of her life, which is difficult under normal circumstances due to her fixed income and I am basically trying to support her. Of course, I would be able to breathe a little easier and enjoy some of life without so much worry!
What do you like best about Winloot?
That I actually won! 😊
What would you say to people who don't believe they can win?
I did! Would you like to see a copy of the check??? 😃
We at Winloot want to wish the best of luck to Kathryn E. on her winnings. Keep playing here at Winloot and you too could be the big winner!