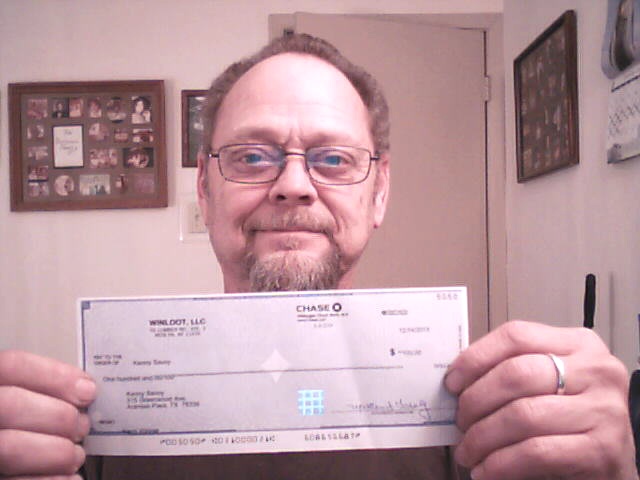 Congratulations to Kenny S. from Aransas Pass, TX for being a $100 instant winner on December 13th, 2015. We reached out to Kenny to find out more information and to get a sense into what it is like to win.
What did you think when you realized you were really a winner?
I thought it was GREAT!
How long have you been playing Winloot for?
I have been playing since 2013.
Do you remember how you heard about Winloot?
I heard about Winloot from doing surveys for In Box Dollars.
What would you do if you won $1,000,000 from Winloot?
If I ever DO win $1,000,000, I'll move to Finland and marry my sweetheart! She is Finnish and I'll move there to be with her.
What do you like best about Winloot?
Best about Winloot? Hmmm..well, it's FREE and, you really DO win! So far I have won a total of $225.00 from Winloot.
What would you say to people who don't believe they can win?
I would tell them YESSSS!! It is TRUE! You just have to be patient, be persistent and, play every single day. Set aside 30 minutes of your day and PLAY! If ya don't play, ya can't WIN!!
We at Winloot want to wish the best of luck to Kenny S. on his winnings. Keep playing here at Winloot and you too could be the big winner!